A Beginners Guide to the Wonderful World of Linens Image via Giphy
Have you been sleeping on the same sheets you've had since college for, like, way too long?
Don't worry; we're not here to expose anyone. We're just here to teach you the ins and outs of bed sheets.
If you're ready for the best sleep of your life, in the most comfortable bed you've ever slept in, then let's get going.
Take off that sleeping mask and get ready to learn!
What Do You Mean?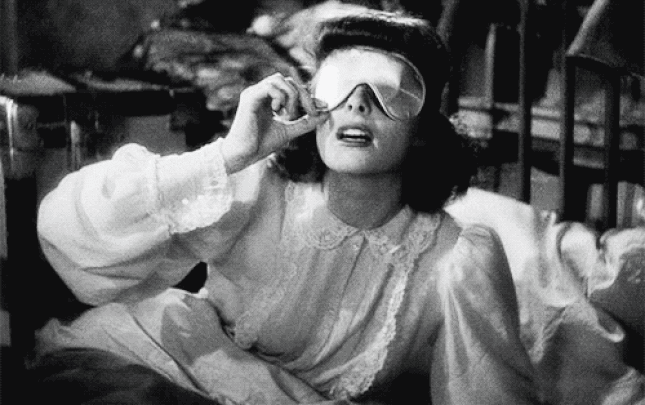 Image via Giphy
You may think you know what we mean when we say bed sheet but do you really know what they are? No, they don't include your comforter or pillows.
Instead, different types of sheets for your bed are broken down into two main categories.
Explore the two categories below to decide which one you need (hint: you'll probably need both)!
Fitted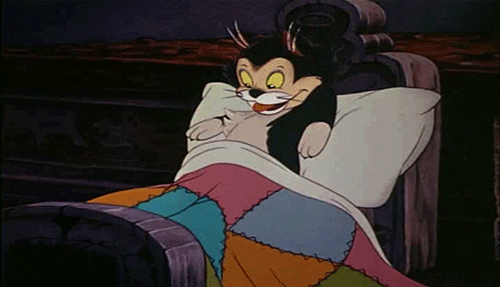 Image via Giphy
A fitted sheet is that sheet that is almost impossible to fold nicely.
Fitted sheets often feature elastic at the four corners to help it secure to your mattress.
Fitted sheets are renowned for being difficult to keep on your bed and many people avoid the frustration completely by opting for all flat sheets instead.
Which leads us to the next type of bed sheet…
Flat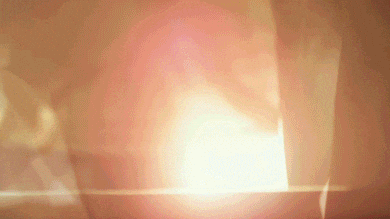 Image via Giphy
A flat sheet is what we often toss to the side come college.
Flat sheets are simply a large flat blanket intended to cover your mattress and be a layer between you and your comforter.
Make sure you know the proper way to apply a flat sheet to a bed otherwise you'll risk any annoying sleeping experience (more on this later).
The Bread and Butter
The bread and butter of different types of sheets are what they're made of aka the fabric.
Sheets can be made up of so many different types of fabric and fabric blends such as:
Silk
Linen
Modal
Microfleece
Polyester
Bamboo
Flannel
Egyptian cotton
Flannel
Cotton
Now that you know more about what's out there let's take a closer look at the most popular fabrics for bed sheets:
Cotton
Cotton is one of the most popular types of bed sheet out there because of its durability and price.
While cotton is a great choice for a temporary solution, many consumers find that cotton sheets don't hold up well with multiple washes.
Cotton isn't necessarily known for being overly soft either so don't expect anything too silken in the finish from cotton.
Bamboo
Bamboo sheets are one of the newer types of fabric to grace the bedding world.
These types of sheets are super lightweight, durable, and much softer than cotton.
The best part about bamboo in our opinion is its ability to keep you cool as you sleep (more on cool bed sheets later)!
Linen
Linen is a classic bedding fabric type that has been used for years and years. There's a reason why some people use the word linen in place of the words bed sheet.
With linen, you're getting more of a rustic appearance to the finish.
What people love about linen is its ability to stay soft throughout the years. In fact, linen is known for getting softer with each wash.
The best part about linen in our opinion is its antimicrobial properties and natural cool effect.
Silk
Silk is also one of the original fabrics used to make bed sheets.
Silk is a luxury item and as such it's one of the most comfortable you'll ever slip into…and slip you will.
Not only is silk, supremely soft, but it's also cooling and warming!
As if that's not enough, silk sheets are what the stars recommend for optimum beauty sleep because it helps retain the skin's moisture and prevent frizzy hair.
It's All About That Weave, Honey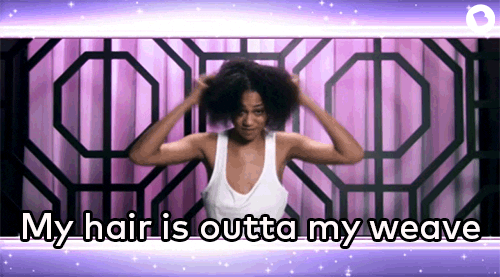 Image via Giphy
While we'd like to tell you that the type of fabric is all you have to worry about…we'd be lying.
In fact, it's all about what they do with the fabric that makes it a quality or poor quality sheet.
What you want to look at is the type of weave such as:
Percale weave
Twill weave
Sateen weave
Jersey weave
Patterned weave
Dobby weave
Let's take a brief dive into each of the top three weaves you're likely to see when picking out different types of sheets for your bed.
Twill Weave
Twill can be picked out by the visible horizontal lines across the fabric.
Regardless of the color, it's very similar, in appearance, to the finish of a jean. Most people who opt for a twill weave do so because of the strong durability of the weaving.
Sateen Weave
Another common fabric weave for different types of sheets is sateen.
Sateen weaving means that the fabric has a soft and almost shiny finish to it.
People love sateen for its luxurious feel however, it can snag very easily due to its signature weave.
Jersey Weave
A jersey weave is actually a little misleading because it's not actually woven at all.
Image via Wikimedia Commons
In fact, jersey fabric is finely knitted instead of woven.
A jersey bed sheet will look much more casual than sateen and twill bed sheet. This is because it's softer with generally a lot of good stretch. Think college sheets!
Fabulous Finishes
Image via Wikimedia Commons
Aside from the weave and the fabric type on bed sheets, you'll also want to think about the finish.
No, we're not talking about matte and shiny.
We're talking about something that gives sheets a lot more character.
Printing
A sheet that has printing means that the design or pattern is within the sheet itself.
You'll find this style of finish in a lot of decorative pieces.
​Seersucker
Seersucker, on the other hand, means that the texture of the overall sheet is slightly wrinkled.
This wrinkle is caused by a tensioning or puckering of the fabric.
​Waffle
Waffle is one of the more common finished among bed sheets.
A waffled fabric means that there is a textured honeycomb surface across the entire sheet. In our opinion, it gives bed sheets an extra comfy look.
Count Those Threads, Girl
Perhaps you've heard about the importance of thread count. If not, you should know that this really only counts when you're counting cotton threads.
Cotton with low thread count numbers means it's not going to be very durable. The more threads the more durable the fabric is bound to be.
​High-Quality Thread Counts
When you're searching for a high thread count in different types of sheets you should start from the top and work your way down to your budget.
Generally, the rule of thumb is, anything over a 600 thread count would be considered high quality.
However, if you want to sleep like the rich try something in the thousands. In fact, the first-ever 4000 thread count cotton was just released.
However, it's important to note that the higher the thread count, the obviously higher the price point will be due to the supreme durability.
No Body-Shaming Here
We just have to talk about weight now. No, not that kind.
We're talking about the weight of different types of sheets.
Some people sleep better with heavier sheets whereas others are all about keeping it cool.
Weight is all about preference and as such, it's best to test out different weights before making a final purchase
You Better Think About This…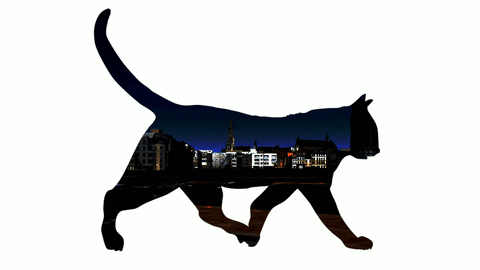 Image via ​Giphy​
We're not done discussing the things you'll have to think about when choosing because there are so many factors involved.
Bed sheets are an almost comically personal thing and some couples have even broken up over disagreements in sheet preference.
Before you run out to the store to make your first, informed, decision you'll want to keep these three things in mind:
​Climate
Are you living in a place that's warm all the time like California you have to consider those hot nights.
The same goes for climates that get very cold. If you don't take your climate into account you run the risk of many uncomfortable nights' sleep.
Our advice? Just because flannel looks cute doesn't mean it is the best choice for a humid evening.
​Washing Requirements
How much do you want to wash your bed sheets?
Okay, now how many of those times do you want to take it to get professionally cleaned?
Don't be afraid to flip that package over at the store and see what it says about washing. If it's dry clean only…run.
​Personal Preference
Sometimes you try out the best of the best and you for whatever reason don't care for it.
Just because something has a high thread count or superior fabric doesn't mean it's going to feel like a dream come true when you slip into them.
It's all about personal preference and if you can't sleep unless you have your low count jersey sheets above you…more power to you.
Hot or Cold?
Image via Giphy
Does temperature come to mind when you think of a perfect night's sleep?
If so, then you're in luck because sheets can be made to trap heat, release heat, and even cool.
That's right, it's not a fairy tale. Keep reading to learn more below.
​Hot Sheets
Image via Giphy
If you are constantly getting yelled at for your icicle toes in bed there are a ton of solutions for you.
Apart from socks, there are bed sheets with warmers, bed sheets that are insulated, fur backed, cushioned…you name it. If it's warm it's been done and you can buy it.
​Cold Sheets
Image via Giphy
If you're sick of throwing off your sheets in the middle of the night because you're sweating, there are solutions oh, hot, angry one.
Not only are there different types of fabric that can help keep you cool there are even some sheets that help protect against night sweats.
Sizes of Sheets
One thing that may be a given when shopping for different types of sheets is the size of your bed.
If you want the sheets to fit the bed perfectly opt for the same size sheet as your mattress.
However, if you want to feel like you're in a hotel go one size up for a little more luxury.
The most common sizes you'll encounter are:
Twin 38″ — wide by 75″ long
Twin-XL (meaning extra long not extra large) — 38″ wide by 80″ long
Full or Double — 53″ wide by 75″ long
Queen — 60″ wide by 80″ long
King — 76″ wide by 80″ long
California King — 72″ wide by 84″ long
What It'll Cost You
Maybe you've picked up some snippets here and there about the cost of quality bed sheets.
Like we mentioned earlier, it really all comes down to durability.
Here's what to expect from a poor and a high-quality bed sheet
​Least Expensive Types of Sheets
Image via Giphy
Anything below a 300 thread count means that it's likely not going to cost you more than $100.
In fact, some of the most inexpensive bed sheets out there can cost as little as $15.
However, always keep in mind that the price often indicates the overall quality and durability.
​Most Expensive Sheets
When to take a step into the luxury side of bedding and bed sheets get ready to be baffled.
When it comes to cotton, for example, anything over 1000 thread count is likely going to be over $100.
In fact, some of the finest sheets in the world can easily cost you thousands; that's right, we said thousands not hundreds.
It's Time to Talk Style
One of the hardest things about picking out bed sheets is matching them to your bedroom or existing comforter.
If you're already doing a complete bedding makeover then you'll have a much easier time buying sets.
For those of us simply looking to up our sheet game, you can start by thinking about the following classic styles:
​Plain
Are you someone who likes to keep it simple? If so, a plain bed sheet might just be the perfect option for you.
Plain sheets are great if you want your bedroom to look luxurious, minimalist, or if you don't want to add to an already loud comforter.
Plain doesn't have to mean white or neutral tones either. As long as it features no patterns or overt embroidery, it's considered a plain sheet.
​Patterned
Want to take a risk with some pattern? A patterned sheet is a fun way to add a pop to a neutral bed.
Plus with so many different types of patterns and prints out there, the sky is the limit when it comes to design.
Heck, we've even seen people custom make their own bed sheets with tiny pictures of their dog printed all over it.
​Ornate
Ornate sheets are a beauty to behold and touch.
Chances are if the sheet you are looking at is high quality and features embroidery, it's an ornate sheet.
We don't know about you but we dream of ornate, white, sheets with our initials embroidered on the front.
General Sheet No-No's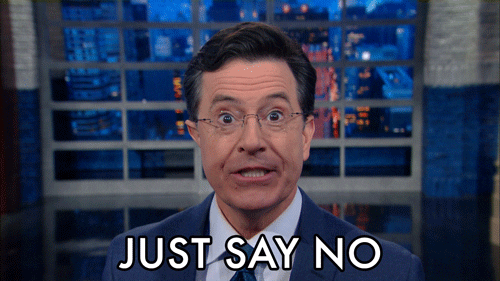 Image via Giphy
When you've spent all of this time selecting the perfect sheet for your needs and style it would be a waste to ruin it all in one wash.
Yes, that's right; we're talking about general bed sheet no-no's.
Check them out below and heed our advice to avoid the drama:
​Washing No-No's
One of the easiest ways to damage different types of sheets for your bed is by improper washing techniques.
Not only can you destroy a sheet with too hot of water but using the wrong soaps can be deadly to some fabrics.
Always make sure you thoroughly read any washing instructions that come with your sheets.
​Drying No-No's
Just like washing some sheets in too hot of water can be bad, so can drying a sheet at too high of a temperature.
In fact, some sheets request that they never are put in the dryer at all to avoid shrinkage and damage.
If you've ever put a blanket in the dryer only to find it came out warped and no longer soft, you know exactly what we're talking about here.
Just like with the washing make sure you listen to any instructions on proper drying. When it says to line dry, it means line dry not a quick tumble in the dryer.
​Size No-No's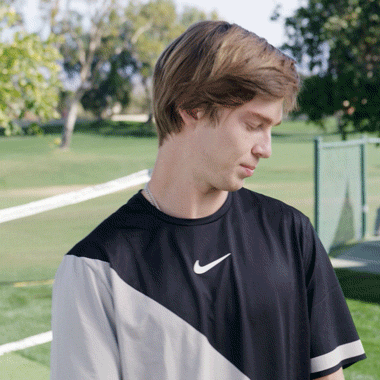 Image via Giphy
When you walk into a store and see a clearance sign it's hard not to get excited.
Too many people make the mistake of buying a sheet for their bed that is the wrong size just because it was on clearance.
Buying a fitted sheet that is too small means you're waking up to the corners snapping into your face in the middle of the night.
However, on the opposite end of the spectrum, when you go too large you're swimming in a lot of extra fabric.
Did Someone Say Shopping?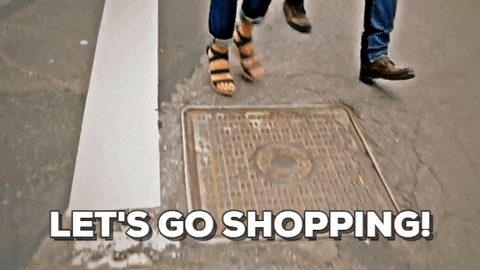 Image via Giphy
Did someone say shopping? Yes, we did.
Now that you have all of those considerations in your head you can start filling shopping carts.
If you do not want to wait to head into a physical retail outlet you can start shopping online.
We recommend that you check out the following online shops for different types of sheets:
​Amazon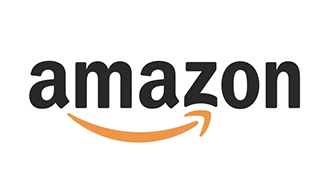 Image via Giphy
Yes, you read that right, Amazon.
Amazon is a megalith of online retailers that seem to carry just about everything and that includes bed sheets.
They have a huge selection varying in both price and quality. Plus, with some items available for free one-day shipping…it's hard not to get excited.
​Bed Bath & Beyond
Image via Giphy
Bed Bath & Beyond is a staple when it comes to buying home goods.
We love it for beginners in the bedding worth because of their vast selection and great prices.
The best part about Bed Bath & Beyond is that they almost always have coupons good on anything in the entire store.
Here's Where You Can Find More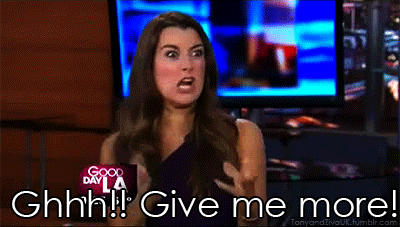 Image via Giphy
Are you looking for a little more?
If you're eager for more sheet knowledge and articles, we've compiled a few of our favorite additional resources below.
Check them out to level up your sheet knowledge even more:
​Websites
Image via Giphy
If you're ready to consume more articles and blogs on bedding we have the answers.
Check out these bedding leaders in the industry and what they have to say about making the right choice:
​Videos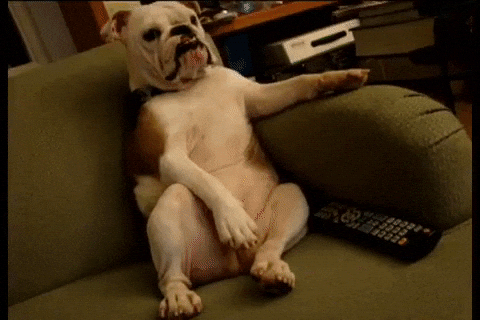 Image via Giphy
If you're done reading and are itching for some HGTV or design inspiration we've got what you need.
Below you'll find some of our favorite videos that walk you through making the perfect pick for you bed, budget, and style.
Check em out:
Wayfair.com's video on How to Choose Bed Sheets on YouTube:
Cuddledown's video on Fabulous Fabric: A Guide to Choosing Sheets and Bed Linens
Home Depot's video on How to Choose the Best Bed Sheets on HomeDepot.com:
​Well, Sheet, You Made It to the End
You did it, you made it to the very end of the guide!
Now that you have all of this superior bed sheet knowledge you can finally put it to good use!
Just remember to keep quality and climate in mind to ensure for the coziest selection.
Your perfect night's sleep is just the right bed sheet away. Now get shopping!
Image via Giphy